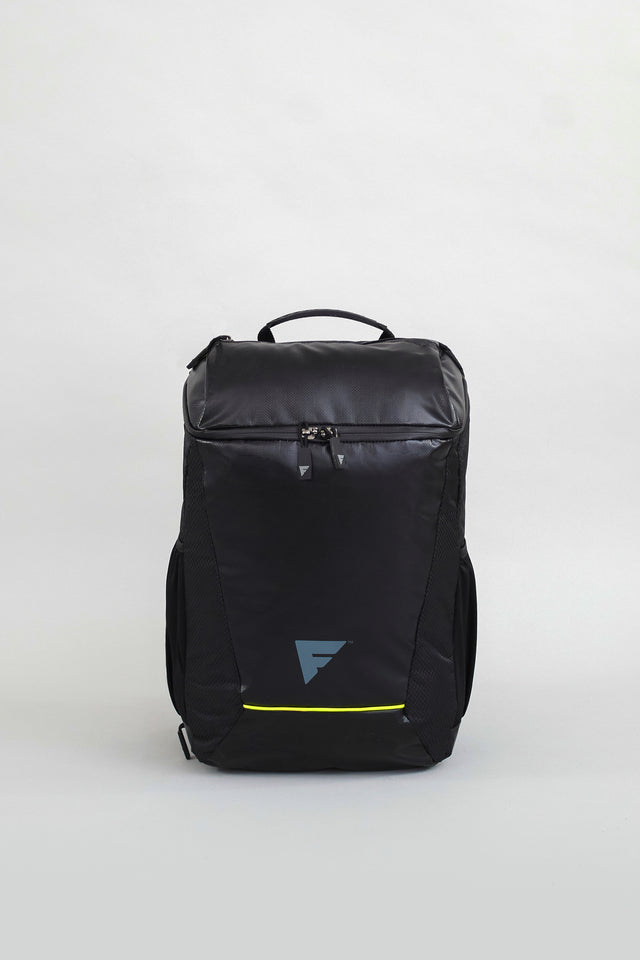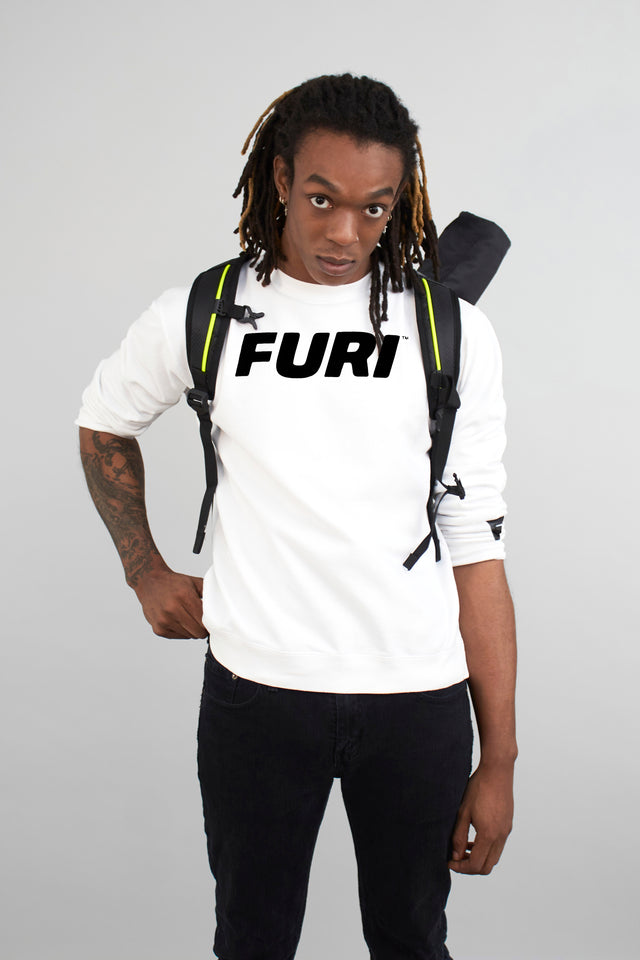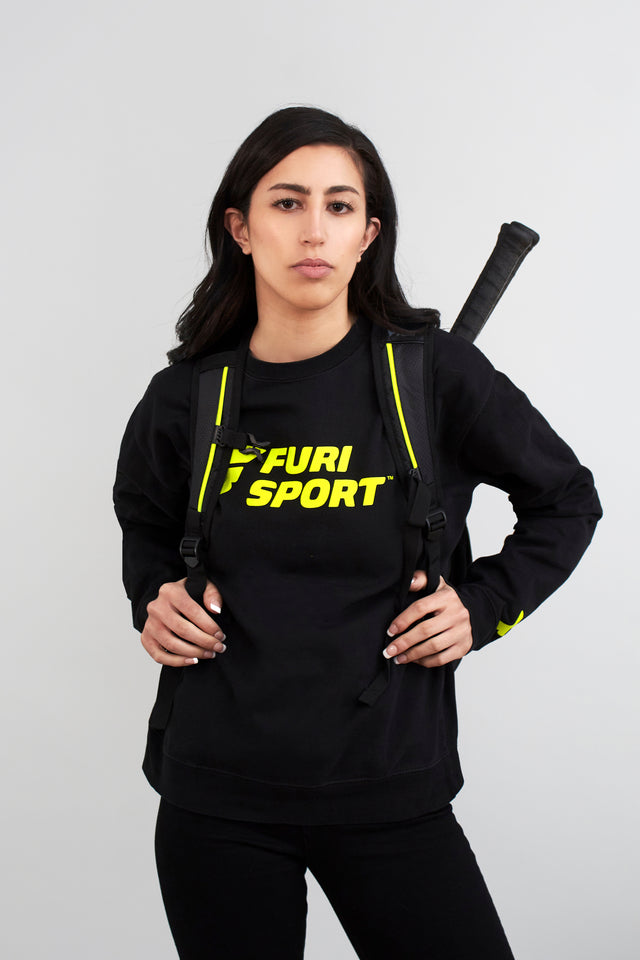 CITY 2-PACK RACKET BACKPACK
DESCRIPTION
FURI Sport's compact backpack and sibling to the "TRAVELER" is designed for the city warrior, the mover and shaker, and anyone who needs a functional, fashionable backpack to fit in with their court and street life(style). The CITY can carry up to two tennis racquets. The generous main compartment includes a sleeve that will hold most 15" laptops, plus interior pockets for staying organized, and a separate compartment for footwear.
PRODUCT DETAILS
Materials: Polyester with waterproof zippers
Key features: Compartments for your tennis racquets, laptop, footwear; interior organization pockets; and padded back panels for added comfort
Color: Black, with FURI Sport yellow detailing on the straps
Extra Additions: Includes grip cover/water bottle holder.
KEY SPECS
Dimensions: 12L x 8W x 20H (in) / 30L x 21W x 50H (cm)
Work Gear, Tennis gear
With an on-the-go lifestyle I was looking for a bag that was practical, protective of my racquets, and also allowed me to carry other essentials for my day. Carrying three bags on the train was a mess and a pain. I can fit absolutely everything I need for the days when I have work gear (my computer), workout clothes and tennis racquet. Everything is protected, and I still look cool. This racquet bag was the unicorn that I was looking for. I even use it on days when I do not need to carry my racquets because it is just that practical.