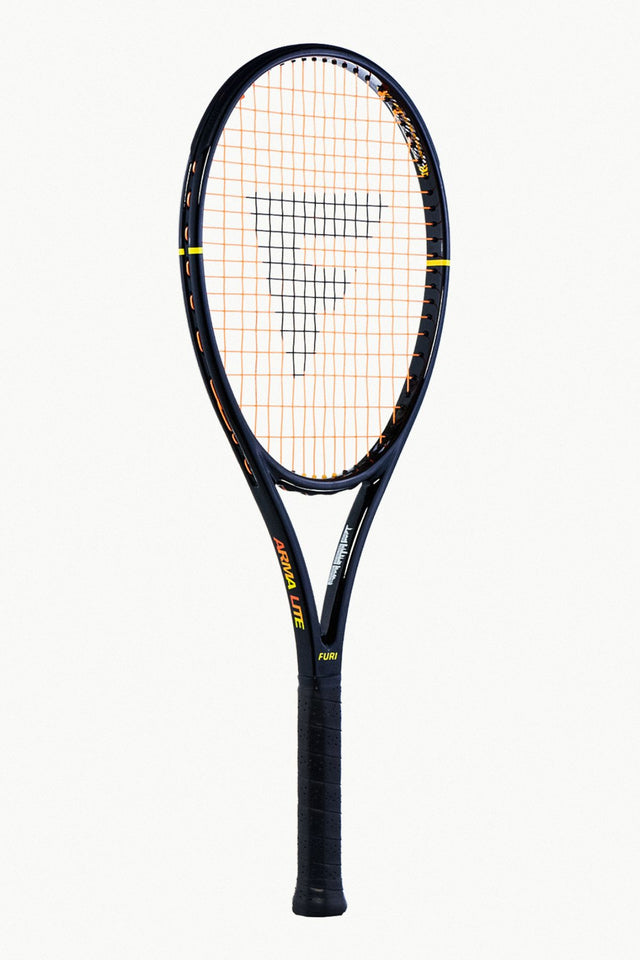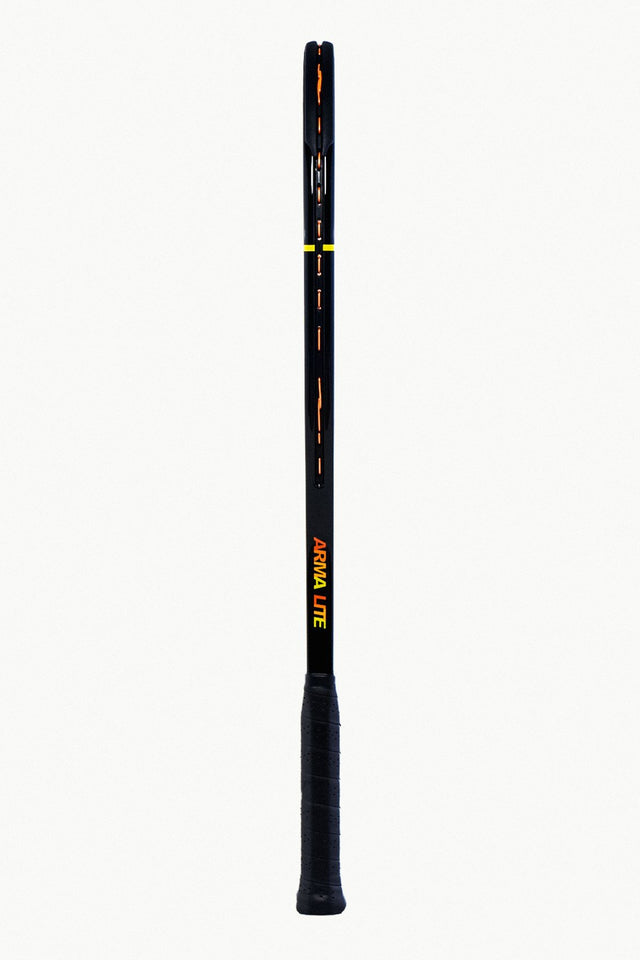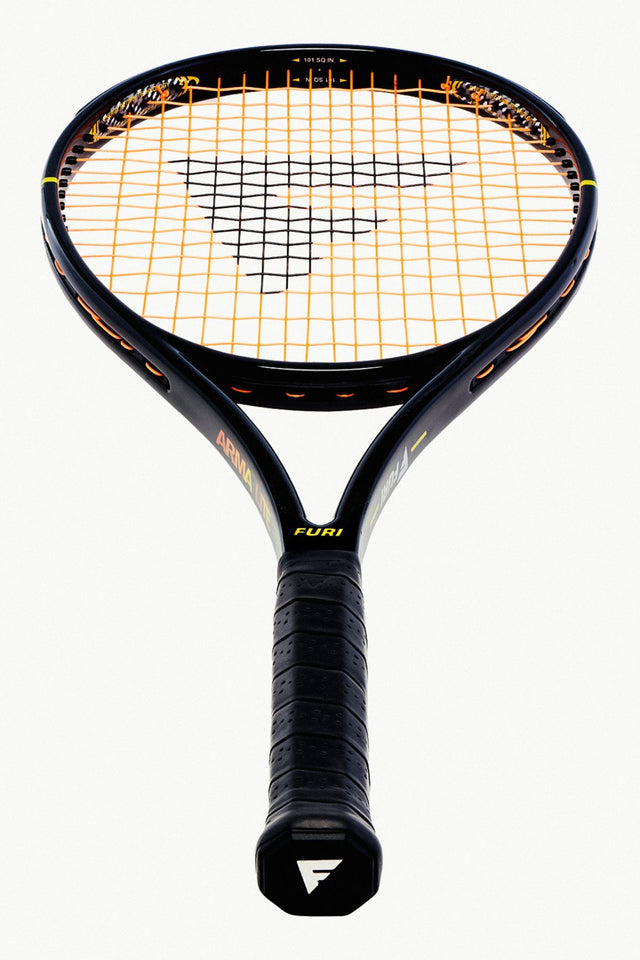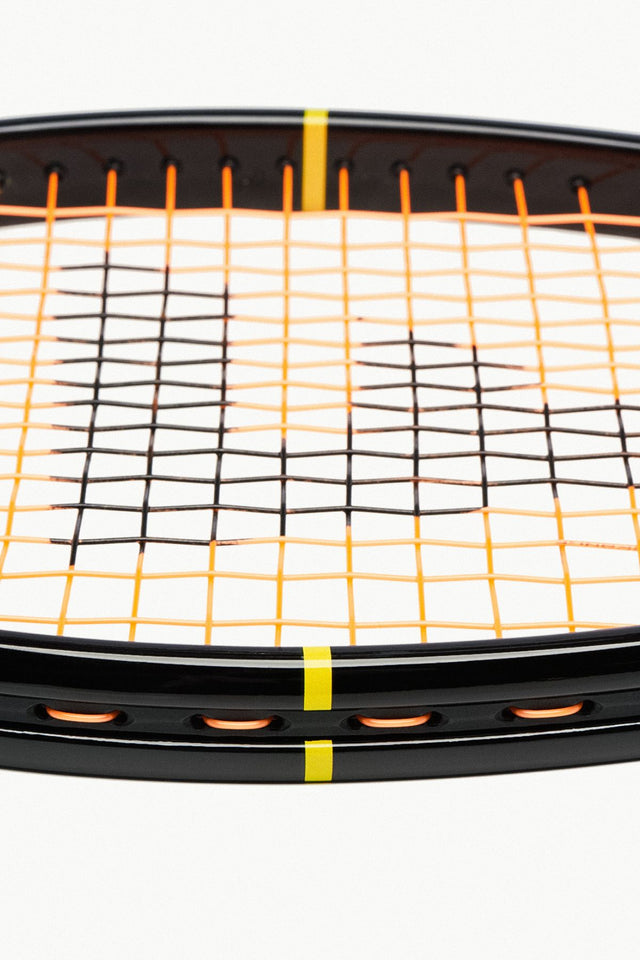 DESCRIPTION
When was the last time a racquet gave you a truly unique playing experience? The ARMA LITE V2 is designed to do just that, delivering a high-performance balance of power and control without weighing you down. Whether it's ripping a forehand winner or executing a precise drop volley, the ARMA LITE V2 is a game-changer.
Reviews: Tennisnerd  |  Tennis Spin
→ Shop Strings
→ Shop Overgrips
Please note: The ARMA LITE V2 is sold unstrung. For stringing instructions, click here.


PRODUCT DETAILS
Counter Taper Frame designed specifically for today's game
Effortless power with the added benefit of control and feel
Designed to suit all court players
Sold unstrung


KEY TECH
Proprietary material – a stronger material than graphite to provide a smoother playing experience
Energy Return Technology (ERT) – using cutting-edge technology, energy is transferred from the racquet head to the ball for effortless power, added control, and unique playing experience
Vibration Reduction Technology (VRT) – innovative tech designed to eliminate racquet vibration during ball impact


KEY SPECS
Head size: 101 sq in / 652 sq cm
Unstrung weight: 10 oz / 285 g
Unstrung Swing Weight: 270+/-10
Length: 27 in / 68.5 cm
Balance: 12.2 in / 31 cm
Stiffness: 65 +/- 2
String pattern: 16 x 19
Recommended string tension: 50-60 lb / 22-27 kg
Weightless power, aka everything you've ever wanted in a racquet
Of course it's gorgeous, and cool - one look at it will tell you that. But what I love about my Arma Lite V2 is the fact that it becomes almost an extension of my arms. It's so light, and yet so powerful. The control it provides is everything out there on the court.
My racquet of choice!
FURI racquets and strings are the future—from the frame's extra-large sweetspot to the grip these strings enable me to get on the ball. I'm so excited for the rest of the tennis world to try them!
Great racquet
I am a 75+, 3.5 player who sometimes has trouble holding onto my racquet because of arthritis. I loved hitting with the Arma Lite V2 the impact of hard returns did not knock the racquet out of my hand, and I found that my return shots were accurate and fast. It has a great sweet spot.
Think this is only for elite tennis players? Think again
I got my Furi Arma Lite V2 as a gift and I am LOVING it! I'm an intermediate player who started playing in adulthood and don't have a "regular" tennis practice. I saw an almost immediate improvement in my consistency and in my comfort levels (e.g. not experiencing pain in my forearm/wrist the way I was with my former racquet). Would definitely recommend demo'ing this racquet. Even my novice friends that have tried playing with it have repeatedly chosen this over other available racquets for casual play.
It also doesn't hurt that this racquet is just COOL. It makes me feel like a badass and people ask me about it all the time with a sort of "what do you know that I don't" air. :)
For 25 years, I have been a dedicated Wilson user...
For 25 years, I have been a dedicated Wilson user. I thought that their racket construction was the technology that I needed to be a powerful hitter. When I first played with the FURI ARMA LITE V2 racquet I was shocked. I had power and control, it was a little bit of a different swing, but I had a command of the court I did not know I was capable of. I have never felt more dominant in my game and somehow, the racquet made me fall in love with tennis all over again.