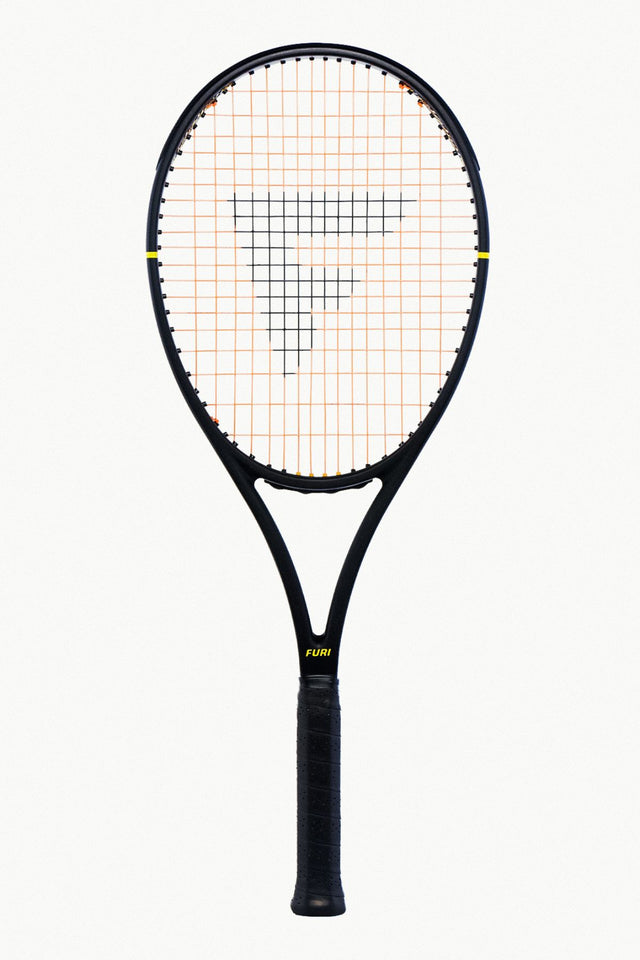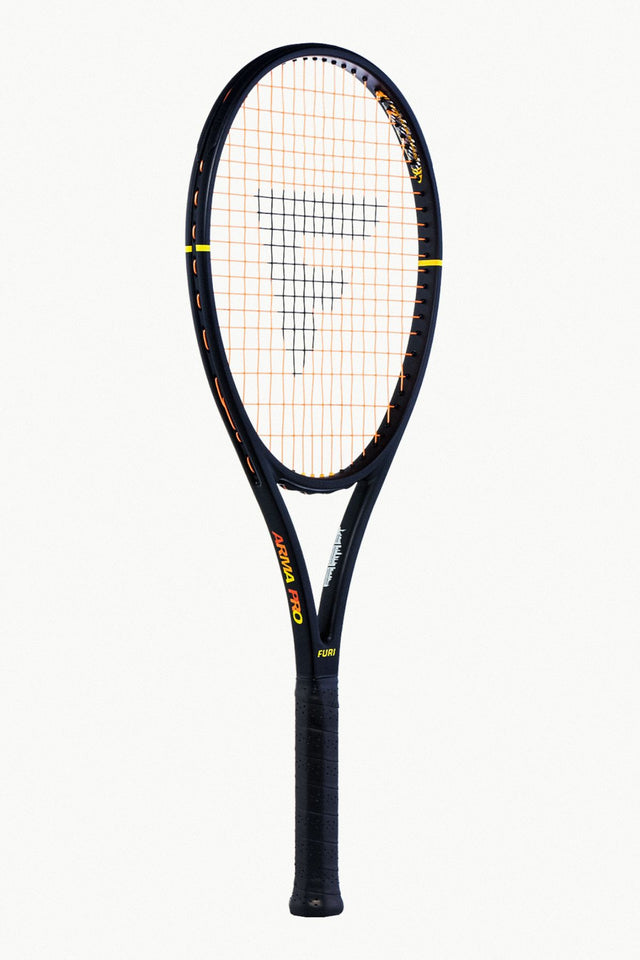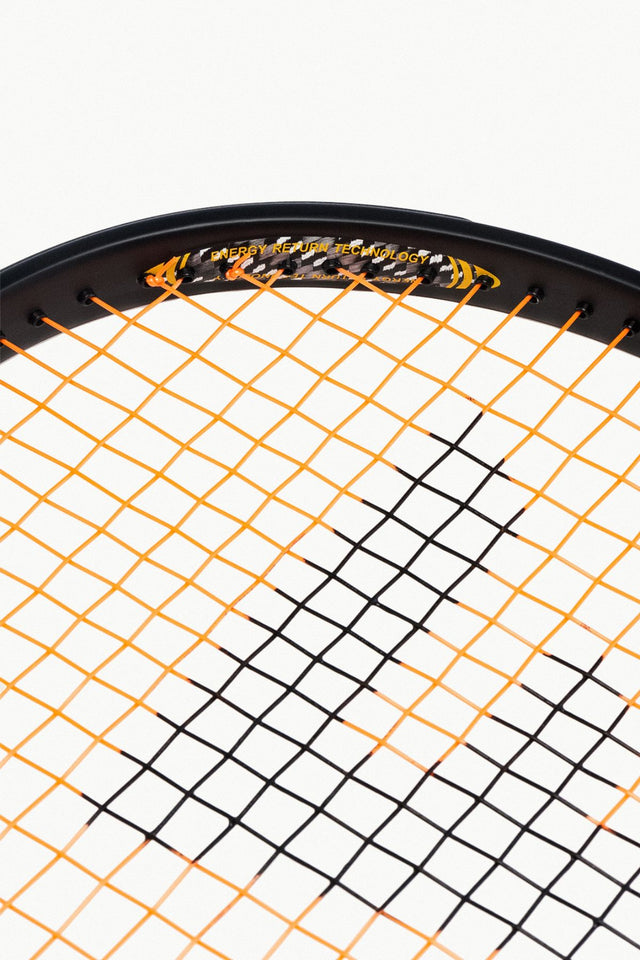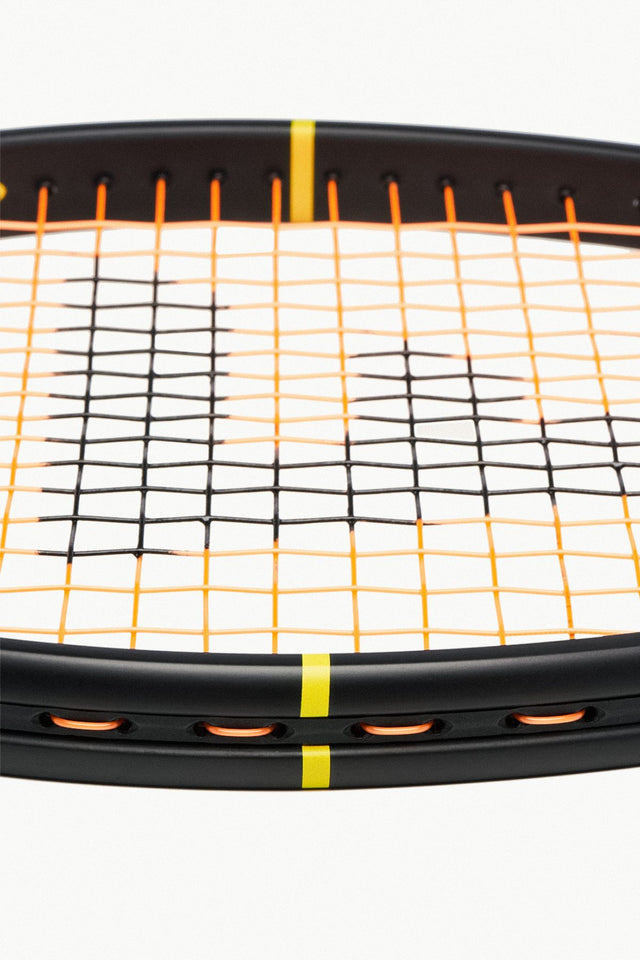 DESCRIPTION
Effortless power and precise control. That's how players describe the experience of hitting with the ARMA PRO V2. This racquet is a perfectly balanced piece of equipment for baseliners and all court players.
Reviews: Tennisnerd  |  Tennis Spin
→ Shop Strings
→ Shop Overgrips
Please note: The ARMA LITE V2 is sold unstrung. For stringing instructions, click here.
PRODUCT DETAILS
Counter Taper Frame designed specifically for today's game
Effortless power with the added benefit of control and feel
Designed to suit all court players
Sold unstrung


KEY TECH
Proprietary material – a stronger material than graphite to provide a smoother playing experience
Energy Return Technology (ERT) – using cutting-edge technology, energy is transferred from the racquet head to the ball for effortless power, added control, and unique playing experience
Vibration Reduction Technology (VRT) – innovative tech designed to eliminate racquet vibration during ball impact


KEY SPECS
Head size:

101 sq in / 652 sq cm

Unstrung weight: 10.8 oz / 305 g
Unstrung Swing Weight: 290 +/-10
Length: 27 in / 68.5 cm
Balance: 12.2 in / 31 cm
Stiffness: 65 +/- 2
String pattern: 16 x 19
Recommended string tension: 50-60 lb / 22-27 kg
Power - without the loss of control
I was introduced to this racquet by my local tennis pro, and he swore by it. I admittedly was skeptical at first, as I had never heard of the Furi brand. My racquet before switching to the Furi Sport Pro V2 was a Wilson Pro Staff(high control/low power racquet). I began to hit with it and noticed the power bump, but I was pleasantly surprised that I could still direct my shots where I wanted with ease. I have demoed racquets like the Babolat Pure Drive and Wilson Clash, these both add power, but I did not feel in control of my cross court ground strokes or my volleys with either of them. The ball seemed to sail long far too often with the pure drive and the clash, especially when volleying a ball that my opponent hit with pace. One additonal note about my new Furi, I noticed my flat and kick serve both have some added juice. All in all, this is a great racquet for a 3.0-4.5 level player (intermediate-advanced). Highly recommend it!
The Furi Sport V2 series is the future of tennis.
As an avid tennis enthusiast and tennis professional, I am always looking for the next best thing. I had been using Babolat racquets most of my tennis career, but they always felt so stiff and uncomfortable. I tried Yonex, but power was lacking from my game. When I was given the opportunity to try the new Furi sticks, I was blown away. Not only does the V2 feel comfortable, but I had never seen my shots have so much consistent depth and power. On top of that, every time I made contact with the ball no matter the velocity of the ball or spin it had, It felt like I hit the sweet spot every time. The harder the ball was hit to me the easier it was to hit it back. It truly felt like a hot knife cutting through butter. I immediately wanted one, so I received two. I have won multiple tournaments; beaten players I have not previously beaten before and overall look more impressive on the court. This racquet is something special, so is this company. I will recommend this racquet to anyone who has the drive to become the best player they can be. I promise anyone who likes power, consistency and comfort to demo this racquet, and when you do, I really want you to swing out and just feel this for yourself. This company is truly the next best thing in tennis. Do not sleep on them.
Love this racquet!
I had my Head racquets for years, and I was always looking to switch but never could quite find the racquet to get behind. Something different happened when I picked up this racquet–I was actually excited about it. There is definitely a cool factor to having a non-mainstream racquet, but don't be mistaken. This racquet is the real deal. I'm playing some of my best tennis in a while.
Power, control, and comfort!
I have been playing with the ARMA PRO V2 for more than a year now, and I can say that this racquet certainly improved my game. FURI Sport was able to combine power and control without compromising on comfort. I know it sounds unreal but somehow they did it! Don't think I'll ever go back to the traditional racquet.
Arma Pro V2
I have been hitting with the Arma Pro V2 for a few years and this racquet hits very well as it is sturdy. powerful and easy to maneuver. When I hit the tennis ball the sweet spot feels solid and wider; I believe that due to this my tennis game has become more consistent and powerful. I use to struggle with arm/elbow issues but when I transitioned over to playing with the Furi my arm/elbow pain went away. I believe this is a true testament to Furi's Energy Return Technology which transfers the energy from the racquet head to the ball thereby, delivering easier control, power and most definitely overall better feel in my game.
On a separate note my son is 9 years-old and plays USTA tennis tournaments. He has demo the Furi Junior racquet and loves it and I'm not sure if it because of the details put in the racquet or whether it is the technology but my son loves the control that the Furi has helped him to accomplish. We are looking forward to a Junior line of Furi racquets and we are grateful for new options.
Thank you to the developers of Furi for creating a different type of racquet. I highly recommend the Furi line of tennis racquets to anyone who is serious about elevating their game to the next level as it can be a different type of tennis weapon! Enjoy the game and elevate your game with the Furi.