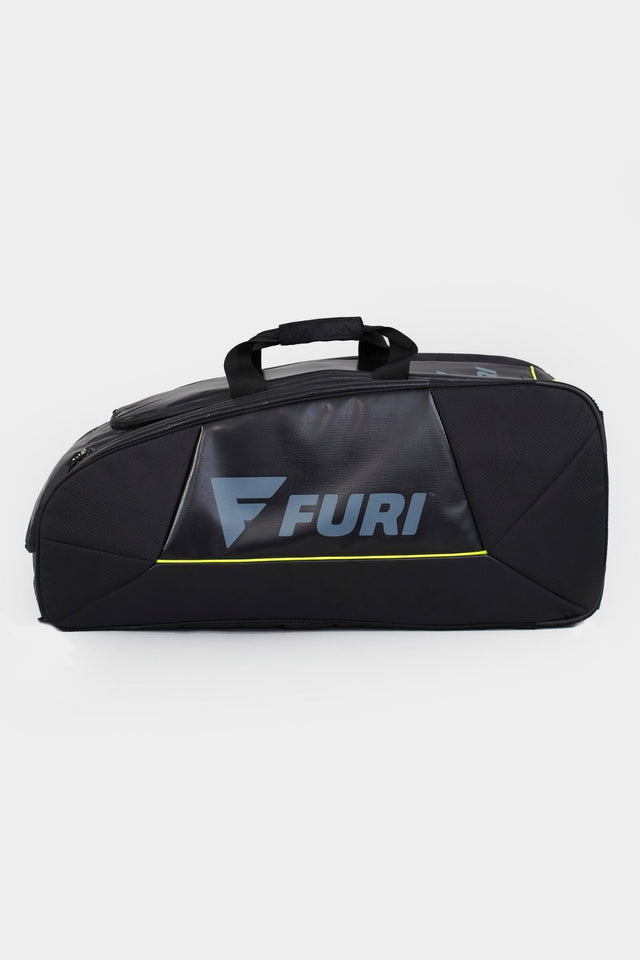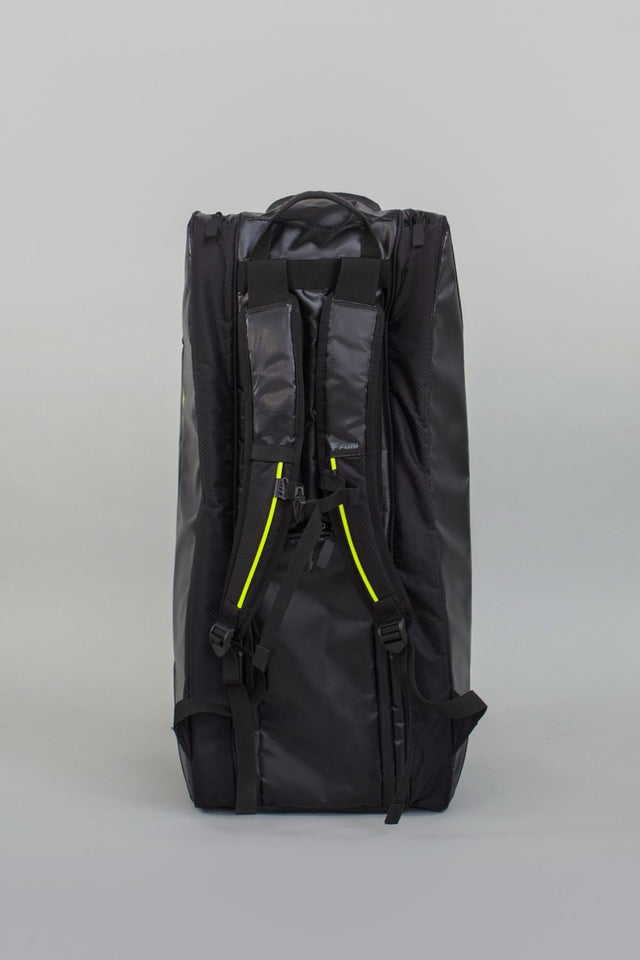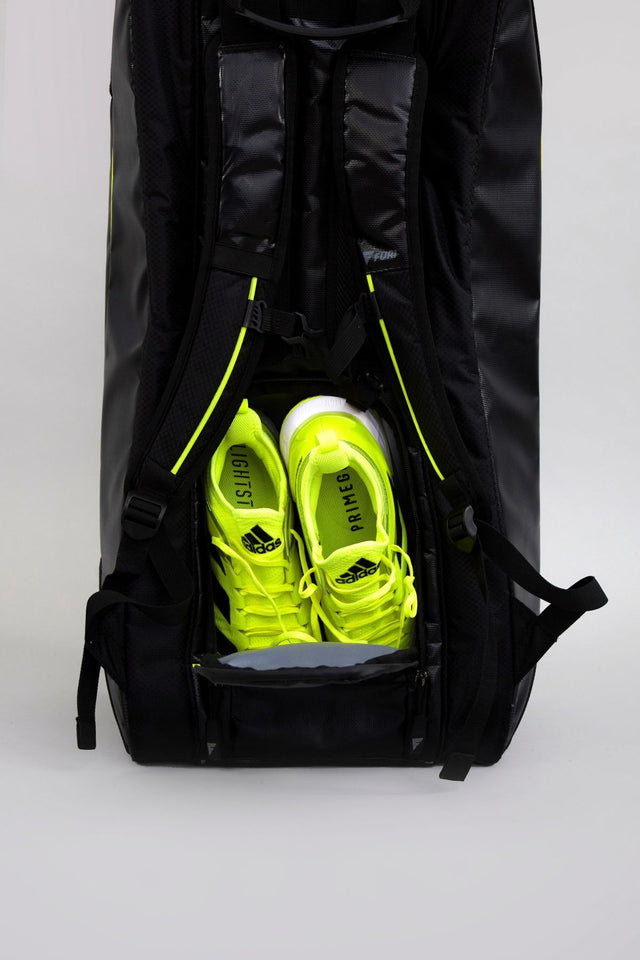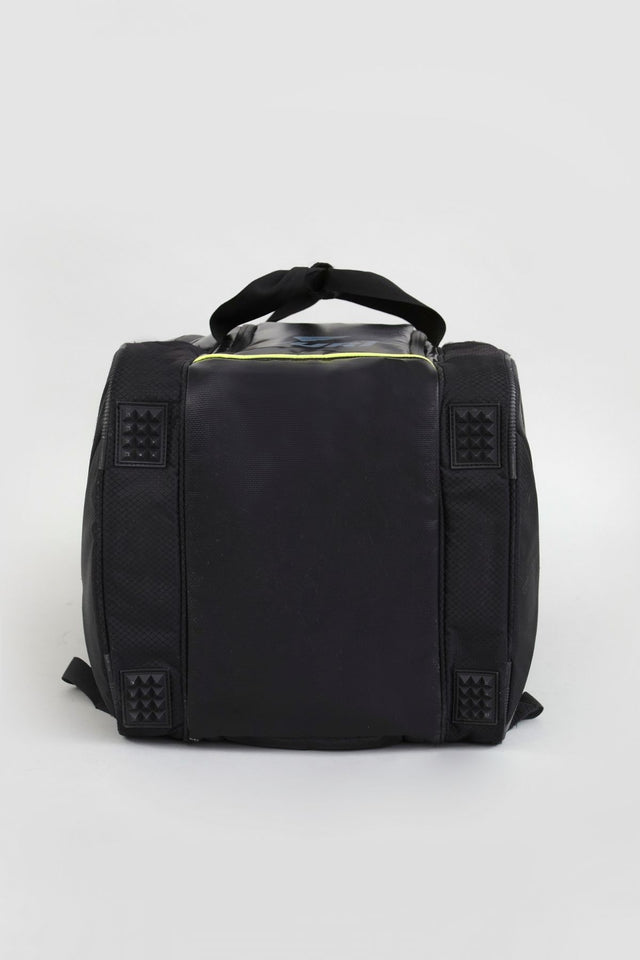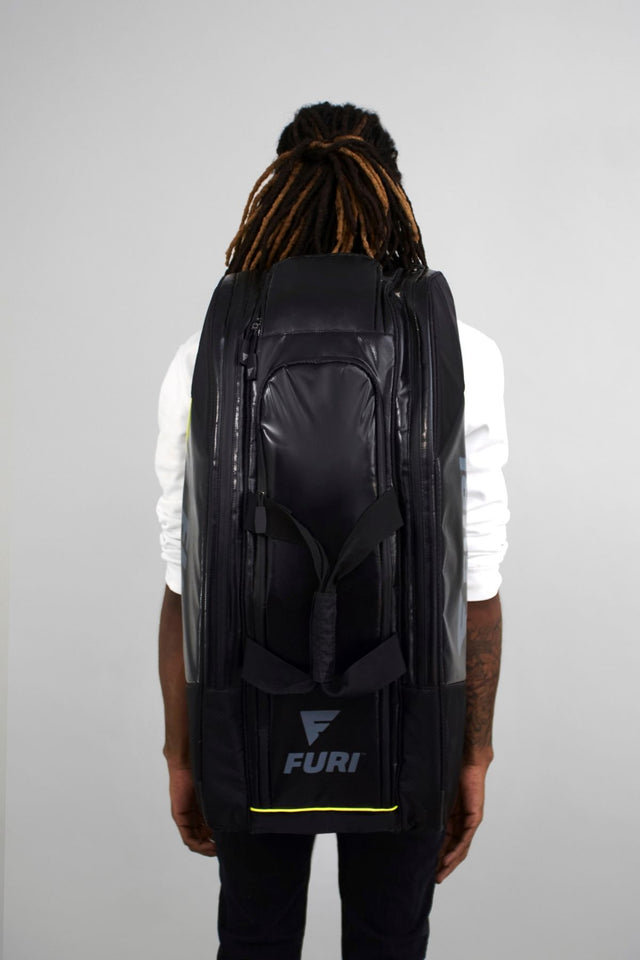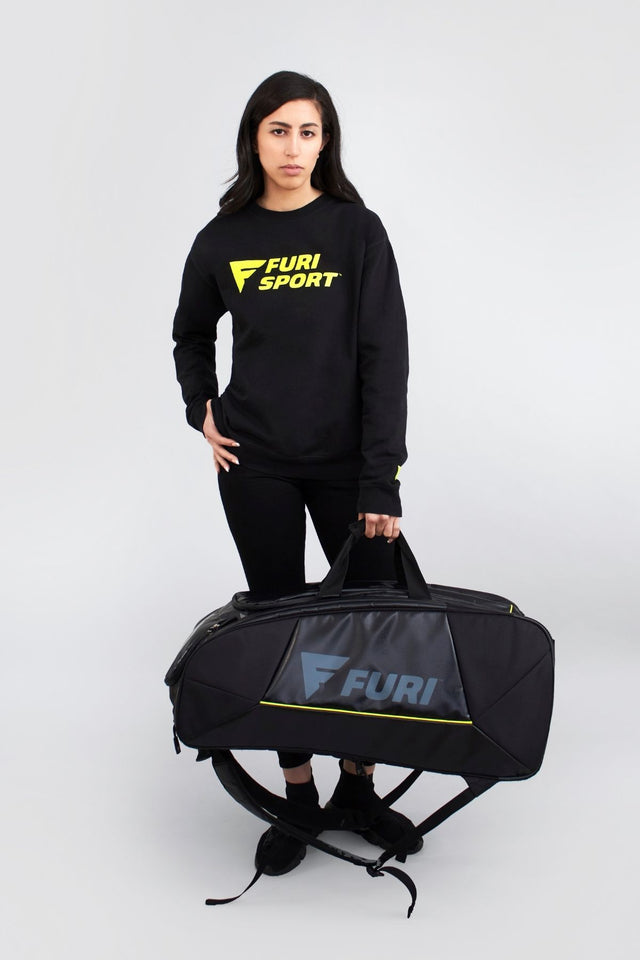 DESCRIPTION
Named Tennis Spin's best 12-pack bag, the HELI is the bag of choice when you're ready to get serious. Designed to stand upright, it gives players easy and instant access to their gear. This powerhouse holds up to 12 racquets, including two side compartments that hold up to three racquets each (one with thermal lining, to protect against changing temperatures). A versatile center compartment can be used to hold an additional six racquets, or use the built-in divider for clothes and any extra gear. An additional sneaker compartment, and an outside top pocket, round out the winning features of this beautifully designed bag.
PRODUCT DETAILS
Materials: Polyester with waterproof zippers.
Key features: Holds up to 12 racquets; three main compartments; sneaker compartment; versatile padded back panels and shoulder straps, giving players a comfortable backpack carrying option.
Color: Black, with FURI Sport Yellow detailing on the straps.
KEY SPECS
Dimensions: 29L x 12.6W x 12.6H (cm) / 74L x 32W x 32H (cm)